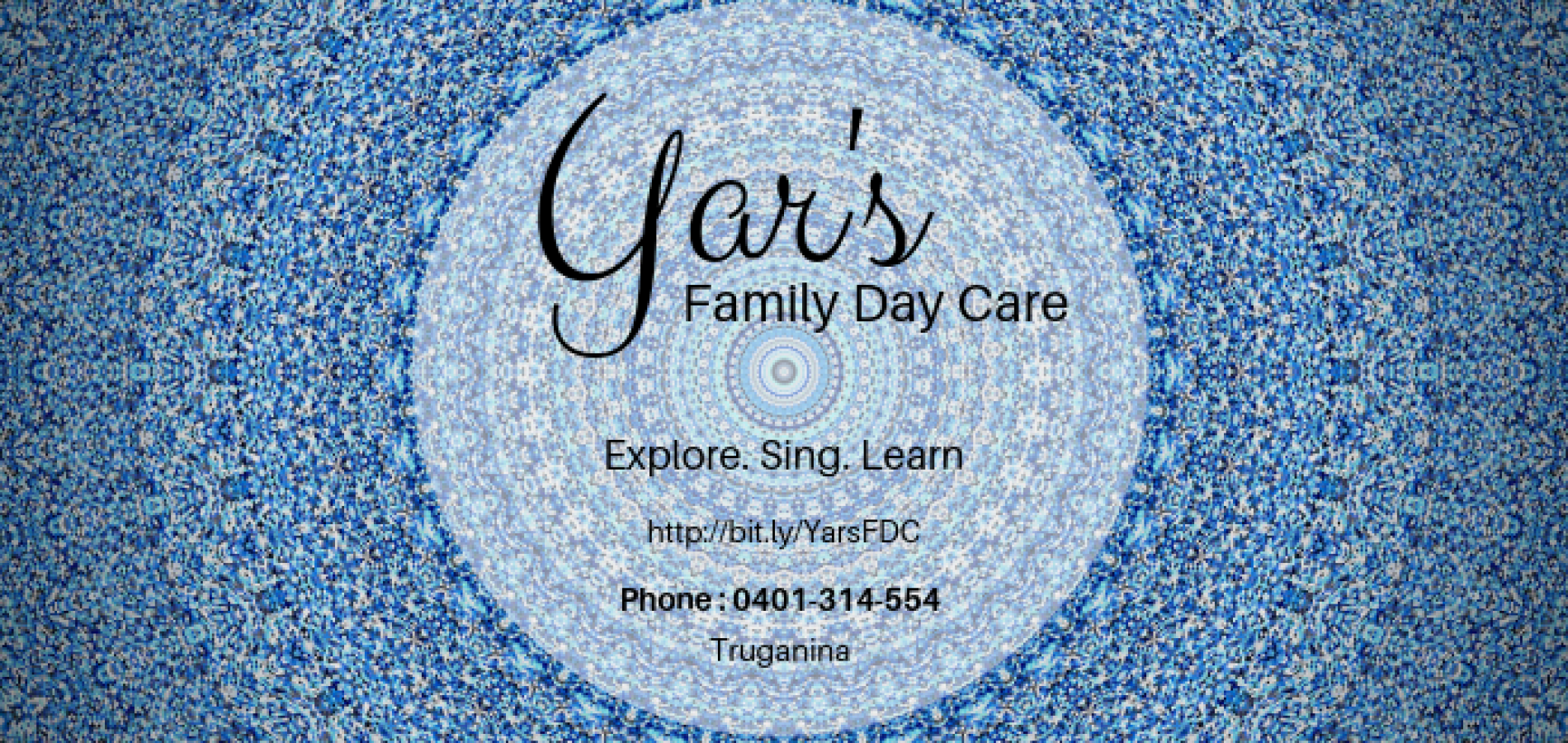 Session Hours
| Type | Start | End | Hours | Rate Total |
| --- | --- | --- | --- | --- |
| Before School Care | 7:00 AM | 9:00 AM | 2 | $20.00 AUD |
| After School Care | 3:00 PM | 6:00 PM | 3 | $30.00 AUD |
| Full Day Care | 8:00 AM | 6:00 PM | 10 | $120.00 AUD |
Vacancies
| Type | Monday | Tuesday | Wednesday | Thursday | Friday | Saturday | Sunday |
| --- | --- | --- | --- | --- | --- | --- | --- |
| Before School Care | 0 | 0 | 0 | 0 | 0 | 0 | 0 |
| After School Care | 0 | 0 | 0 | 0 | 0 | 0 | 0 |
| Full Day Care | 2 | 2 | 2 | 2 | 2 | 0 | 0 |
Rates
Standard Hourly Rate
$10.00 AUD
Casual Hourly Rate
$14.00 AUD
The above rates are used to determine the cost of your booking. Unless there is a casual booking you will be charged for the full session. The full session rate is calculated by multiples of the 'standard hourly' rate. All rates are subject to CCS entitlements. To estimate your entitlements visit the Australian Government Family Child Care Subsidy Estimator.
All fees are paid 2 weeks in advance. This is not a bond and is not refundable. It is a point in time pre payment to confirm your booking arrangement 2 weeks in advance. When cancelling your care, please provide 2 weeks notice so as to utilise the prepaid days in your booking.
All bookings are subject to our fees agreement and conditions.
Address
14 Galeff Ave Truganina
Contact
Region
About Yar's family day care W
Based in Truganina, Yar brings many years of experience to her Family Day Care.
Beginning her journey as an Early Childhood Educator in 2014, Yar travelled from Brisbane to base herself here in Melbourne. Bringing with her, the passion to inspire and teach children, through play and song. Yar uses some of her home language to teach the children as well as songs she would sing from her village. Offering a symphony of multiculturalism.
With regular visits to the nearby parks, storytelling and lots of nature play. Yar encourages children to grow and be the best they can be, inside and out.
Location