Immunisation Requirements
Ignite Minds recognises that the implementation of compulsory immunisation laws titled 'no jab no play' has caused considerable anxiety in the community. Ignite Minds supports parents right to choose and is publishing this information so that parents can be better informed of their rights and obligations.
Scope of the law
When the law applies
The law applies to all early childhood education and care services in Victoria providing:
long day care
kindergarten (including 3 and 4 year old kindergarten)
occasional care
family day care.
When the law does NOT apply The law does not apply to:
enrolment in primary school or secondary school
children attending an outside school hours care service (after school care, before school care, vacation care)
enrolment of school children in long day care, family day care or occasional care
casual occasional care services that offer care of no more than two hours per day and no more than six hours per week (for example, crèches at gyms and shopping centres)
playgroups.
So, If you are enroling your school aged child in our service the above law does not apply.
Required documentation for children not attending school
Part of the role of early childhood education and care services is to request and review documentation to determine if a child:
is fully vaccinated for their age, or;
is on a recognised catch-up schedule if their child has fallen behind with their vaccinations; or
has a medical reason not to be vaccinated. ('Conscientious objection' to vaccination is not an exemption)
The easiest way to obtain the above documentation if your childs immunisation is up to date is by to download and print an online ACIR Immunisation History Statement. Parent/guardians with a Medicare card number can log onto the Medicare online services website and print a copy of the ACIR Immunisation History Statement.
Parents/guardians will need their Medicare card number.
Parents/guardians who have not previously registered for online services will need to do so.
Visit www.humanservices.gov.au/customer/services/medicare/medicare-online-accounts
If you have not immunised your child you need to provide one of the following prior to Ignite Minds confirming enrolment:
Medical Exemption form (download here https://www.humanservices.gov.au/health-professionals/forms/im011)
Suitable catch up schedule.
What is a catch up schedule?
A catch up schedule is a document that you negotiate with your Immunisation Privoder (nurse or GP) that outlines the immunisations that you need to catch up on and the dates you propose to immunise. The below checklist has been published by the department to assist us to assess the validity of your 'catch up schedule' documentation. Please use this checklist to assess the suitability of your catch up certificate prior to providing to us.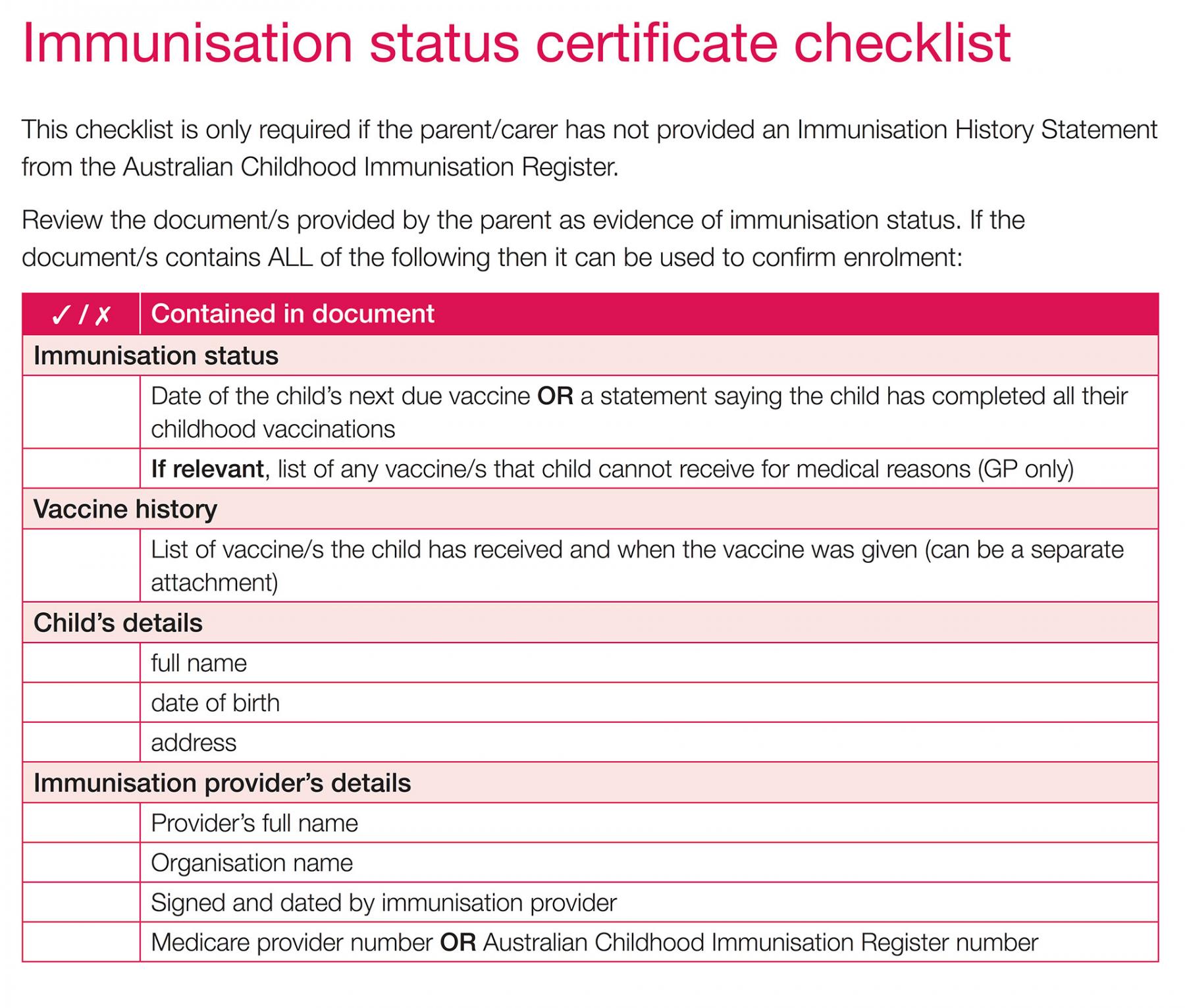 It is important to note the date of the next due Vaccination on the catch up schedule. This date must be after the date of enrolment. See our assessment tool below: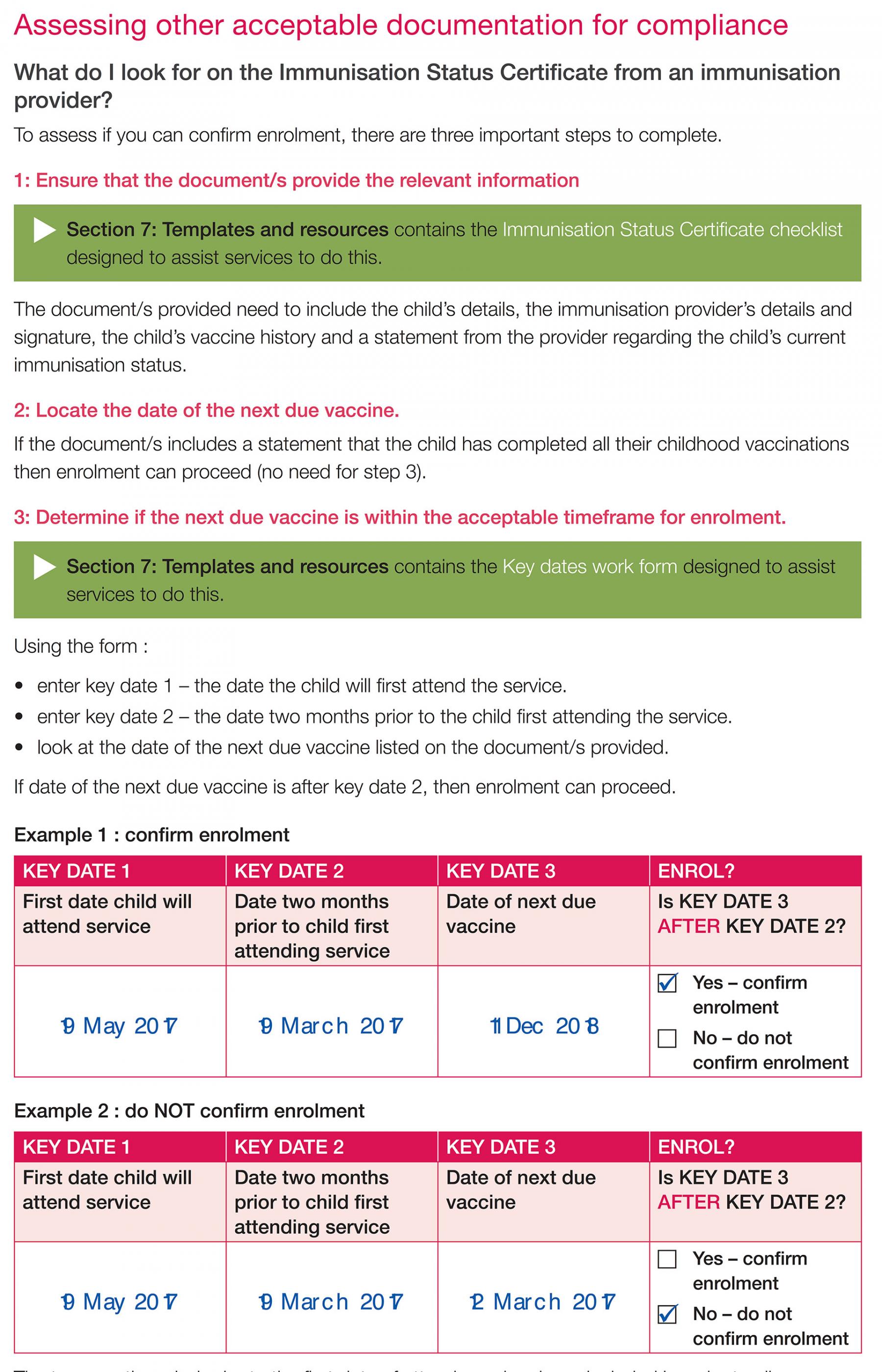 What happens if I am on a catchup schedule but fail to meet an immunisation appointment?
If, for whatever reason, you fail to meet your catch up appointments you may be cut off from recieving CCB or CCR.
You will not be asked to leave Ignite Minds service once your enrolment has been accepted by us.
If you are still confused and would like to have an open discussion about your options please call Ujjval in the office on 03 90361504.